Enter a title, author/artist, or descriptive keywords.
Or click here for a list of 50 subject headings.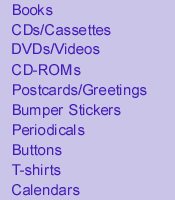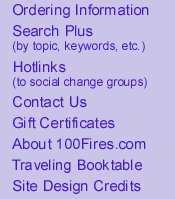 Copyright ©2001-2017
100Fires.com
---

In Search of the Primitive: A Critique of Civilization
by Stanley Diamond, Foreword by Erik R. Wolf
AVAILABILITY: Readily available
Publication Date: January 1981
Publisher: Transaction Publishers
Binding: Paperback
Topics:
Description: Anthropology is a kind of debate between human possibilities — a dialectical movement between the anthropologist as a modern man and the primitive peoples he studies. This brilliant, tough-minded book contains chapters ranging from encounters in the field to essays on the nature of law, schizophrenia and civilization, and the evolution of the work of Claude Levi-Strauss. Diamond views the anthropologist who refuses to become a searching critic of his own civilization as not merely irresponsible, but a tool of Western civilization.
Review(s): [No review or testimonial presently available. Please check back soon for further information.]
---

Recommend this item to a relative, colleague, or friend!

Other Products by the Same Author/Artist:
No additional items were found by this author/artist.


Most subject headings have clarifying subtitles on their respective subpages. To search by specific keywords — including names of people, places, social issues, corporations, etc. — use the SEARCH feature at the top-left of this page.

Still can't find what you're looking for? Visit your community's locally owned and managed bookstore (if it hasn't already been erased from memory by giant corporations). Or CLICK HERE to visit Northtown Books, the fabulous local bookstore in OUR community (Arcata, CA).